Dubai Ever East EmpireTour
7-days tour
In the Ever East Empire tour you will first take a trip to Dubai, which is one of the biggest modern cities of the world and you will see the natural beauties and architectures of this bride of the Middle East. Then you will visit the Perspolice, the historical empirical city of Achaemenian. Through visiting the current metropolises and those of previous centuries you can visit evolution process of human architecture by the best possible way. Moreover, during this tour you will hear about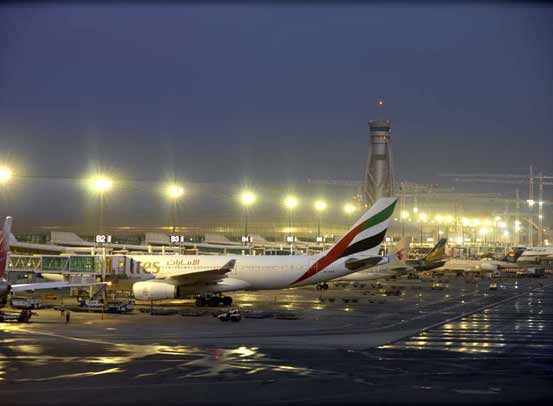 the story of infrastructure, evolution and ruin of the metropolises of the history.
Day 1 Arrival in Dubai airport. Meet and transfer to hotel to rest.
Our agent welcomes you, while having the logo of Key to Dubai. Afterwards you will lead to your reserved hotel.
Day 2 Dubai city tour. At night enjoy dhow cruising.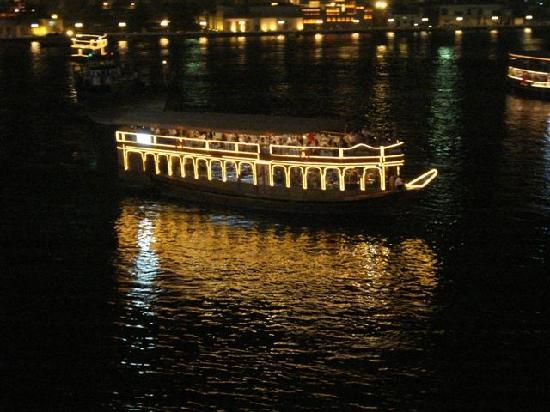 in the morning you will enjoy city tour. A variety of sightseeing and cultural tours are available in either private cars, group convoy and on a double-decker bus.
Dubai is a beautiful city neighboring Oman, which a bay divided it to two equal parts. These two parts adjoin each other with large bridges and beautiful subways.
Extensions of sea to land which leads to appearance of many ships and boats, make this beautiful old harbor a special fantastic one.
Now it's time to see the city from a different angle, while cruising on a dhow. Dhow is the name of traditional ships of Dubai which have a particular shape and beauty. In night tours these dhows which have beautiful adornments, will take you to a short sea trip. On this nightly tour you will enjoy gulf music, dance and delicious Asian and Arabian foods. Finally you will surely have an unforgettable everlasting memory.
Day 3 Shopping tour. Enjoy Sahara exploring tour in the evening.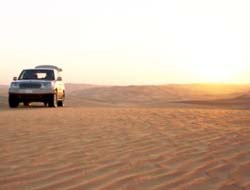 Morning is free at leisure for shopping.
Should you choose to go on Desert Safari, your tour will depart in a 4x4 or hummer, traveling across the dunes in the early afternoon. There will be several photo opportunities at planed stops along the way to the first destination, a traditional camel farm. Your drive will continue crossing the desert where you will witness the beautiful sunset over the dunes, one of the highlights of the trip on Arabian safari. Upon arrival at the campsite, you can choose to ride on a camel, experience the thrill of sand boarding, or try out a henna design on hands or feet before enjoying a delicious BBQ dinner and fruity aromas of the famous shisha (Arabic water pipe). Then you can sit back, relax and experience the delights of the belly dancing performance by the campfire beneath the stars (year-round except Ramadan).
Day 4 Beach tour. In the evening visit Jumeira City and take part in the water dance show near Khalifeh tower.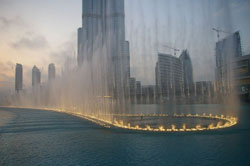 In the Morning start from the iconic Grand Jumeirah Mosque and work your way down on foot enjoying the sunshine and fresh air as you stroll moreover you can also rest beside beach and have fun.
In the evening you will visit Jumaira City. This award-winning resort hotel has 26 stories comprising 617 sea-facing rooms, suits and villas. Retail shops include sports and leisure, carpets, pharmacy, caviar, photo developing, jewelry, electrical items, clothing and newsagents. There are also 22 cafes cafes, restaurants and bars. Business guests and couples travelling alone have access to the new stylish club Executive Lounge providing a convenient meeting place offering breakfast, refreshments and sundowners. There's a haven where executives can hold informal meetings or simply reflect on their day.
Near Khalifeh tower there is an artificial lake which every half an hour the music of one of countries is played along with water dance and light dance. This situation makes a desirable and wonderful night for you.
Day 5 Morning is free at your leisure. Fly to Shiraz airport. Meet and transfer to hotel in Shiraz.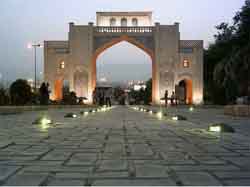 Morning is free at your leisure. Then we will be transported to the airport for an hour flight to Shiraz. This is followed by a transfer to our hotel in Shiraz and en route we will be able to see the Shah-Cheragh (King of the Light) shrine from outside. Stay overnight in Shiraz.
Day 6 Visit Persepolis and Necropolis. Have dinner in Sharzeh restaurant.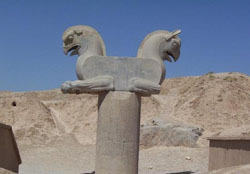 Be prepared to be inspired by the magnificence of Persepolis. This gem of ancient Persia which dates back 2530 years ago is the result of the exquisite works of a conglomeration of fine artists and architects from various nations under the Archaemenid Empire.
Next, we will visit Koh-e-Rahmat which is sided east of Persepolis and considered as a sacred mountain in ancient Persia.
Followed by Necropolis where we will marvel at the massive tombs of Old Persian kings. Necropolis is a collection of a variety of awe-inspiring historical relics from different pre-Islamic eras. Stay overnight in Shiraz.
Day 7 Shiraz city tour. Have dinner in Anayord nomadic restaurant.
Shiraz is crowned as the heartland of Persian culture and this city of sophistication will never fail to conjure up images of roses and nightingales, gardens and poetry. This gorgeous city in the province of Fars is home to famous poets such as Hafez and Sa'adi. Also, historical sites from different eras stretching back 6,000 years ago can be found there.
Early in the morning, relish in the highlights of Shiraz when it was the capital of Iran during the Zand Dynasty. Be inspired by the glorious Karim Khan palace, the splendid Vakil mosque, Vakil Bazaar and Saray-e-moshir with its splendid architecture and interesting ethnic souvenir shops and Nasir Almolk mosque.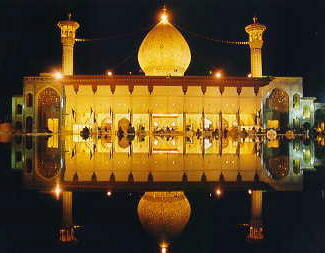 Next, we will stop for a mouth-watering Iranian lunch at one of the traditional restaurants of Shiraz.
In the evening, we will visit Ali-Ebn-e-Hamzeh and be prepared to marvel at its beauties. Take a stroll through the Jahan Nama Garden and witness its tall and proud cedars.
Not forgetting the two famous Persian poets, hafez and Sa'adi, whose mysterious poems are everlasting in the Persian language, we will get a chance to pay homage to their tombs.
Finally visit the Delgosha Garden and Khajoy-e-Kermani tomb from where the perspective of the mysterious city of Shiraz will perpetuate in our mind. At night have dinner in a restaurant with specific atmosphere in the north of Shiraz. Stay overnight in Shiraz.
Day 8 Fly to Dubai. In the evening depart Dubai.