Dubai Polo Club Tour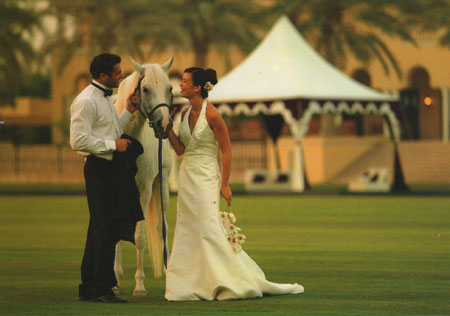 Dubai Polo Club
The Dubai Polo and Equestrian Club is already a huge part of the equestrian world in the city and are popular with both residents and visitors to Dubai.
The Club hosts local and international polo events at two polo fields and a practice field. Riding, show jumping and dressage arenas are considered to be the best in the region and with 336 air-conditioned stables with international standard exercise track, the horses are kept in top form.
The Clubhouse, designed in a distinctive Spanish "hacienda" style, provides members and guests with a wide variety of prestigious dining, leisure, business and entertainment options.
It is the perfect setting for cultivating a common bond of interest in equestrian pursuits and enjoying the exclusive lifestyle unique to the world of horses.